Hi! there,
I had tried to make a make a list of top rated and most appreciate social media tools used by many social influencers, agency and enterprises. After researching, reviewing many tools I had come up list hope you will appreciate (love) my effort.
Check it Out:
I had categories these tools in two categories:
Free social media tools:
Quintly
Quintly is social media analytics tools to help you track, benchmark and optimize your social media performance. It is a free tool for Facebook analytics. Quintly is a dashboard tool. It comes with a standard dashboard that can be customized with widgets to suit your needs and track the metrics that matter to you.
Official Website:
https://www.quintly.com/
Cyfe
Cyfe is a cloud based service that solves marketing performance by allowing you to easily monitor and share all of your vital business data from one single location in real-time.
Sign up for free to create a dashboard that can track a wide range of networks. A wide choice of widgets allows you to monitor networks, accounts, and pages.
Official Website:
http://www.cyfe.com/
Sumall
Sumall is the powerful tool that enables the user to view all of their data in one simple and easy to use visualization. Social media, email, and traffic data all come together to provide a complete view of your business activity.
Official Website:
https://sumall.com/
Buffer
Buffer is a simpler and easier way to schedule posts, track the performance of your content, and manage all your accounts in one place.
It comes with free and paid version.
Official Website:
https://buffer.com/
Social Oomph
SocialOomph offers a variety of interesting features that boost your marketing strategy. It Boost your social media productivity – it doesn't have to be a manual time-consuming process! Twitter, Facebook, Pinterest, LinkedIn, Tumblr, RSS feeds, blogs, and Plurk! Easily schedule updates, find quality people to follow, and monitor social media activity! Join hundreds of thousands of satisfied users today!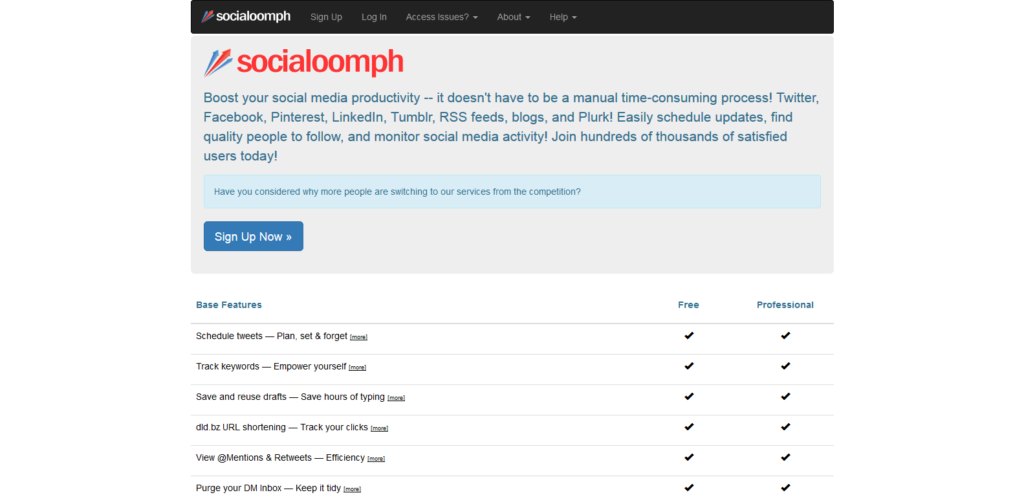 Official Website:
https://www.socialoomph.com/
Hootsuite
Hootsuite is one of the best known social media management tools, used by millions of people around the world to market their business in an efficient and simple way.
It helps to manage all of your social media marketing efforts from a single dashboard. With HootSuite's platform, you get the tools to manage all your social profiles and automatically find and schedule effective social content.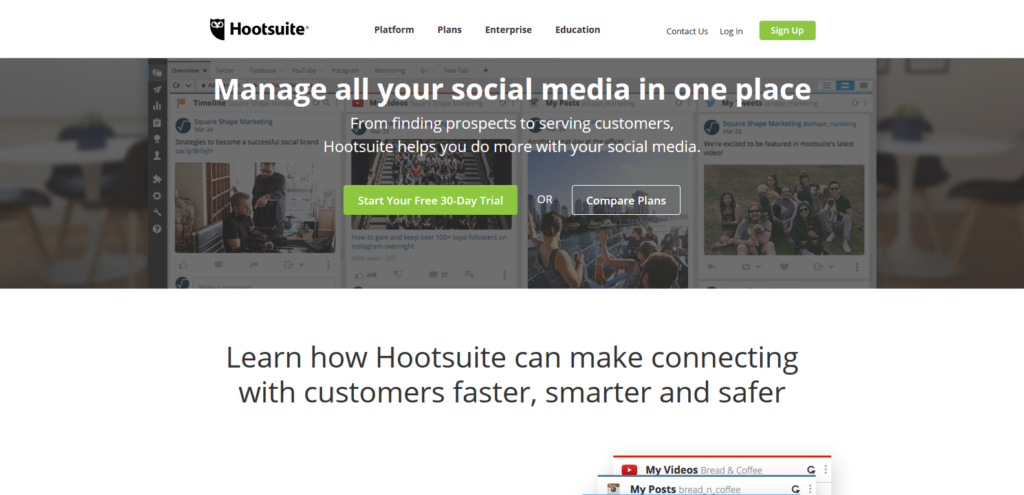 Official Website:
https://hootsuite.com/
Bit Ly
Bit.ly is a URL shortener and click reporting tool all in one. It's great for Twitter with short posts, and also tracking the clicks to help you understand how well your content converts traffic to your website.
Official Website:
https://bitly.com/
Edgerank Checker
Edgerank Checker, from Social Bakers, helps you understand the best ways to optimize your Facebook content. You can create custom content that increases engagement and optimizes your news feed response.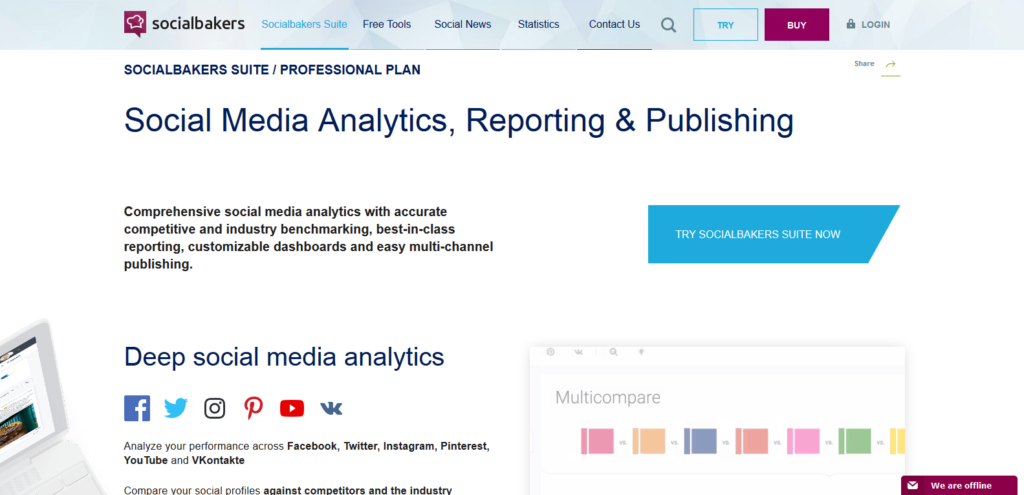 Official Website:
https://www.socialbakers.com/suite/social-media-analytics-and-reporting
Tailwind
Tailwind is a comprehensive tool to help you with your Pinterest marketing efforts. This is the official partner for Pinterest marketing.
Tailwind helps you create multi-board pins, bulk uploads, and calendar scheduling. They can also help you optimize the best times to send your pins to get the highest engagement.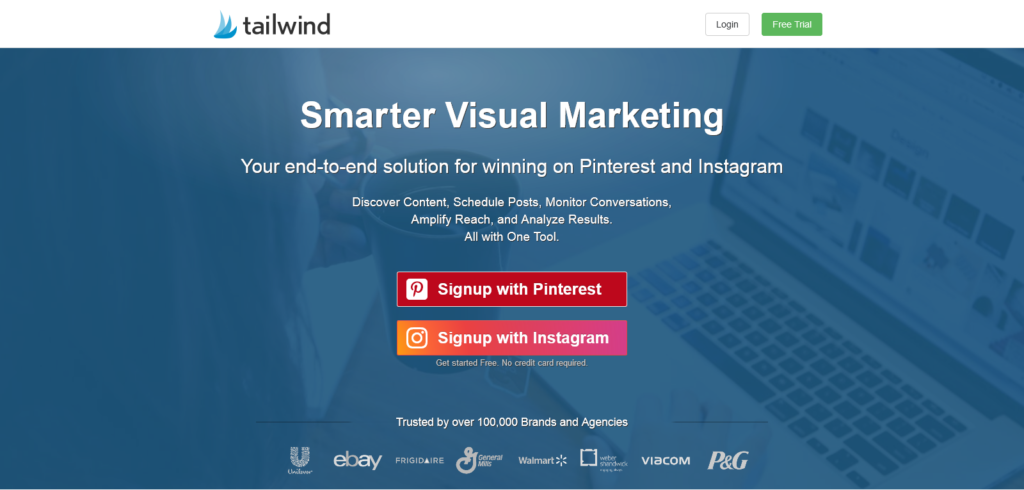 Official Website:
https://www.tailwindapp.com/
Oktopost
Oktopost is a social media management tool focused on generating leads for businesses. Oktopost tracks each lead you generate and provides the analytics to understand which networks, profiles, and posts are most effective.
Official Website:
https://www.oktopost.com/
IFTTT
IFTTT is an automation tool that is simple and easy to use. You just select the recipe you want in order to market your business on Facebook, Twitter, and other social networks. Applets bring your services together to create new experiences.
Official Website:
https://ifttt.com/
Buzz Sumo
BuzzSumo gives you insight into what content is working, and the influencers amplifying it. Discover the most shared content across all social networks and run detailed analysis reports.
Official Website:
http://buzzsumo.com/
Canva
Canva is the easiest way to create arresting, web-optimized graphics using images and text, and it continues to be one of the most impactful social media marketing tools out there right now.
Official Website:
https://www.canva.com/
Venngage
Whether you are creating graphics for social, SlideShare, or a presentation, Venngage is super versatile and intuitive.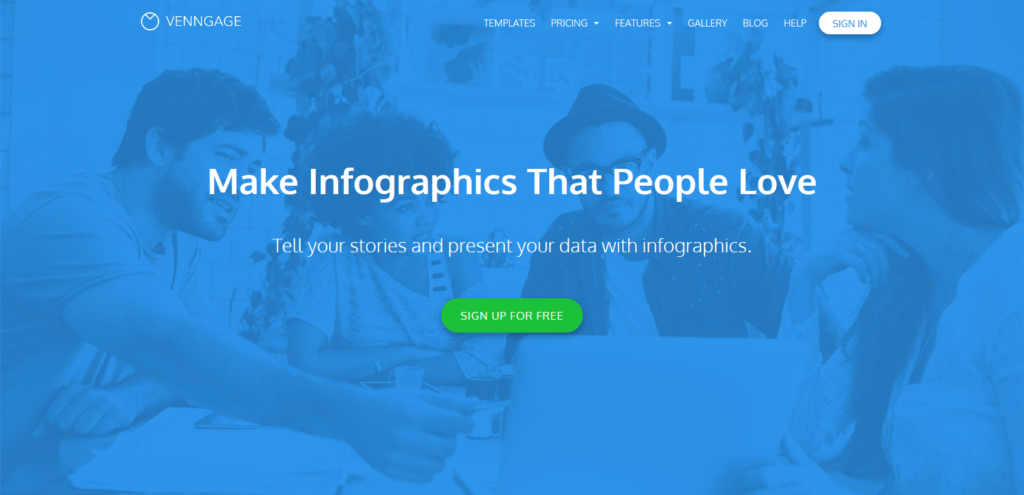 Official Website:
https://venngage.com/
Quuu
Quuu is the number one source for content suggestions and the only place where each and every post has been hand-reviewed in-house
Official Website:
https://www.quuu.co/
Word Swag
WordSwag! It is a mobile application that turns your ideas, quotes, and content into attractive graphics that can be shared on Facebook, Instagram, and anywhere. In less than five minutes you have a high quality and visually appealing graphic that will make your followers think you have a graphic designer 'on call.
Official Website:
http://wordswag.co/
Viral Content Bee
Viral Content Bee is a web-based platform that utilizes a crowd-sourcing model to facilitate the generation of REAL "social buzz" on quality content.
Official Website:
http://viralcontentbee.com/
Tweet Deck
TweetDeck is so much more than a way to publish on multiple accounts. With all of the filtering capabilities and advanced search functionality, you can build several dashboards that give you a real-time pulse on your industry, competition, and popular content.
Official Website:
https://tweetdeck.twitter.com/
Likedin Sales Navigator
LinkedIn Sales Navigator to reach out to decision-makers at companies that could be ideal clients. Once we're able to pique their interest, then we ask them for a quick meeting …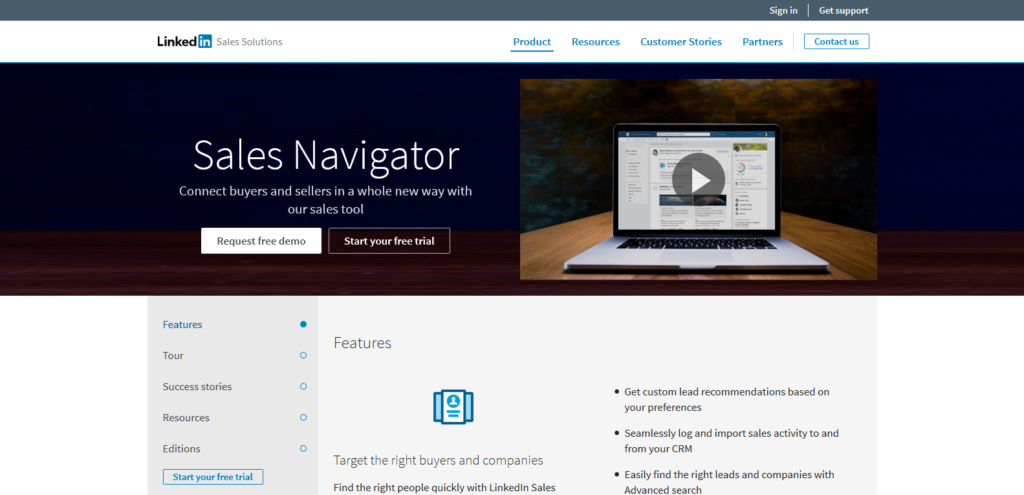 Official Website:
https://business.linkedin.com/sales-solutions/sales-navigator
Click To Tweet
Click to tweet easiest way to promote, share & track your content on Twitter. Click to Tweet gives your readers an immediate and easy way to share your content by creating one-click boxes of preloaded Tweets, hashtags, and mentions.
Official Website:
https://clicktotweet.com/
RIPL
Ripl is the mobile app designed to help the business owner to put a compelling brand identity and online customer engagement in order to compete, grow and thrive.
Official Website:
http://www.ripl.com/index.html
Repost App
Repost is a simple yet effective tool that takes the challenge out of engaging with others by sharing content while giving credit. The app gives brands an opportunity to tell their story with user-generated content – creating a positive emotional experience, building consumer loyalty, and securing customer retention.
Official Website:
http://repostapp.com/
Feedly
Feedly is best known as a content discovery tool, like BuzzSumo, but it works a bit differently. Feedly is a content aggregator, and you can use it to collect content from any number of different areas, combining your ideal reading material into a single feed that you can peruse at your leisure. It won't offer the same in-depth metrics that BuzzSumo does, but it will give you ample reading material, so you never run out of things to post about on your social profiles.
Official Website:
https://feedly.com/i/welcome
Spark Adobe
Create impactful social graphics, web stories and animated videos with Spark's free graphic design app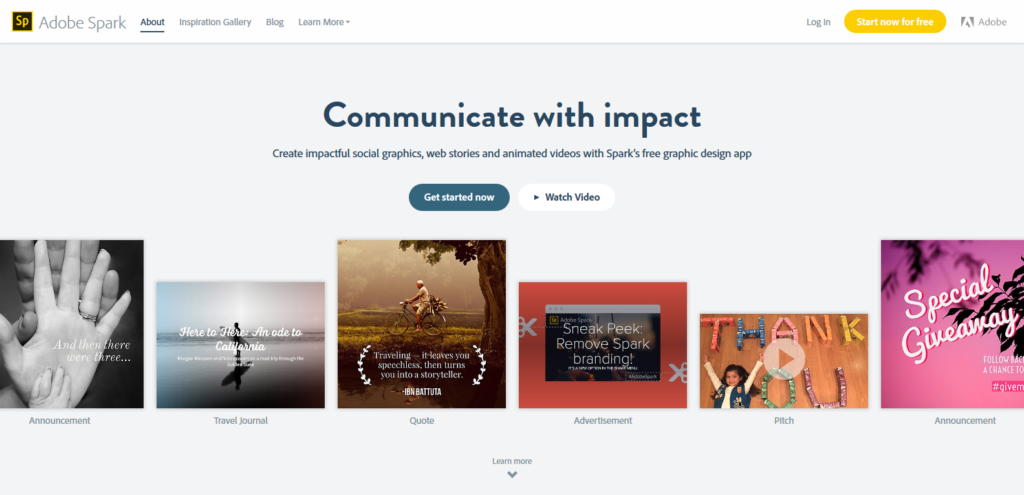 Official Website:
https://spark.adobe.com/about/post
Paid social media tools:
Trackur
Trackur is one of the most popular simple, fast and affordable social media monitoring tools. Easy to use features and can track audience behavior with all the statistics and analytics data.
Trackur comes with a free trial, but can be upgraded to plus, premium and ultimate package.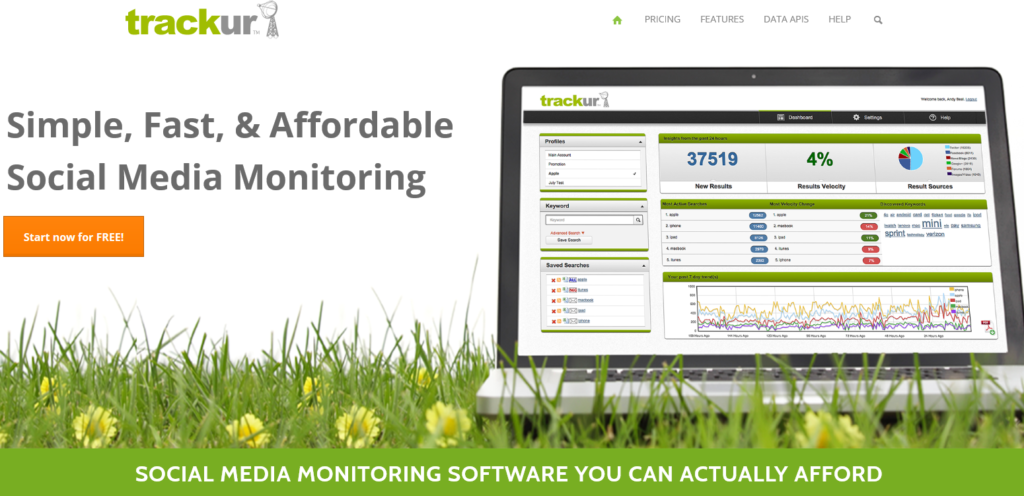 Official Website:
http://www.trackur.com/
Sprout Social
Sprout Social helps vendors find business-related customers with ease. This helps them provide information to a highly targeted audience, thereby increasing the probability of a high conversion rate.
Sprout Social can use as a free trial for 30 days but you can choose for a bigger plan starting $99 per month.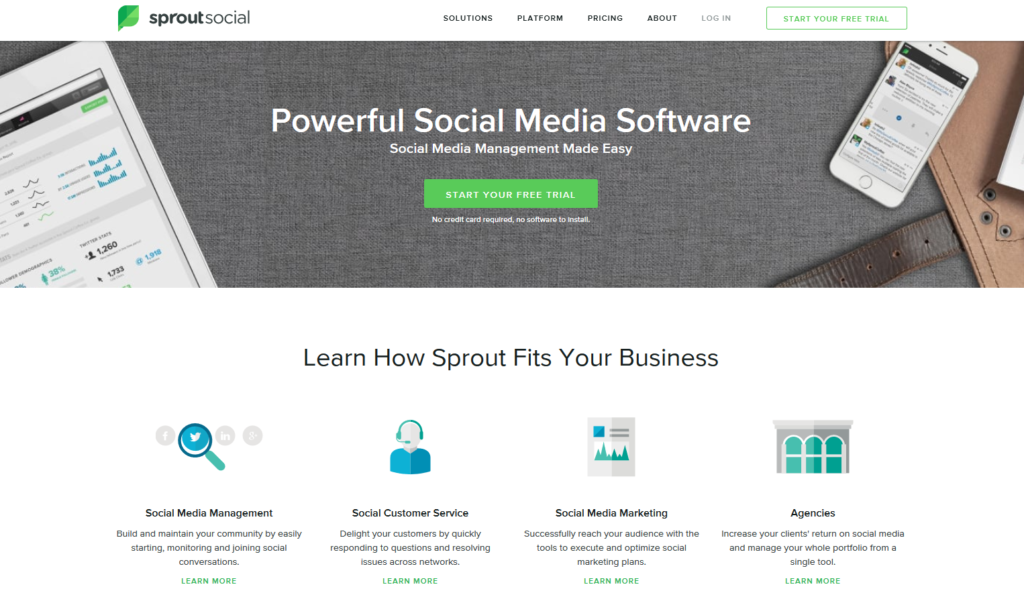 Official Website:
https://sproutsocial.com/
Social Report
Social report helps to maintain the day to day basis activities and ease the managing social media platform. It helps marketers and vendors to understand visitor behavior by giving them information on the number and type of visitors to their Website, the time spent therein, keyword searches, membership, and location data and so on.
It comes with 30 days free trial period and upgraded to the premium package.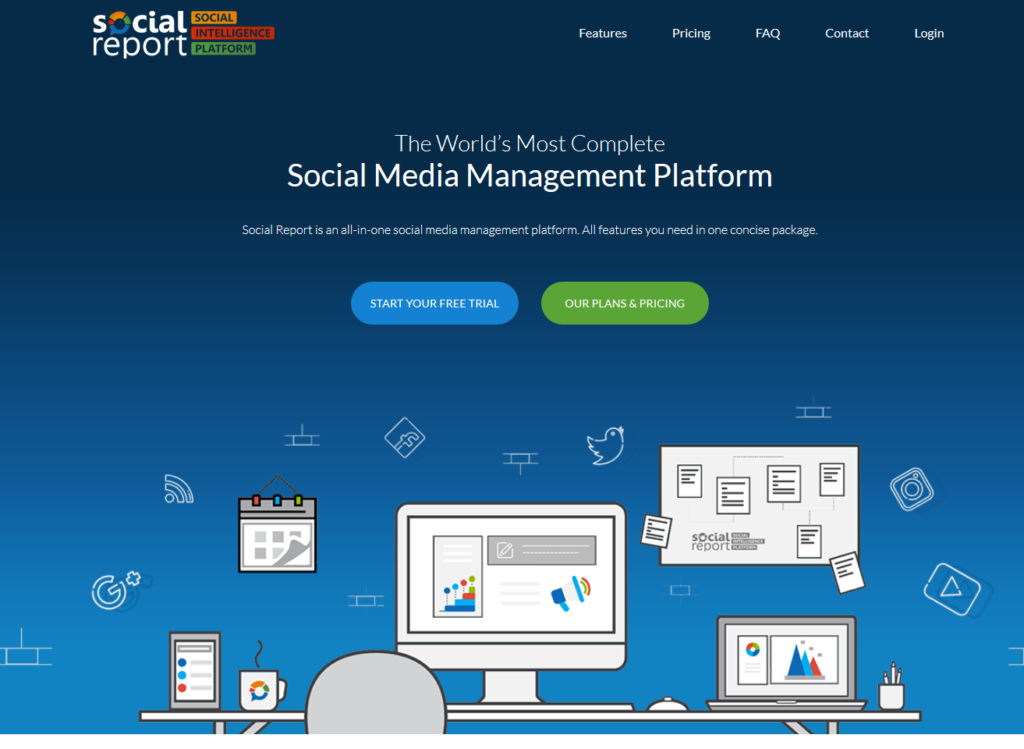 Official Website:
https://www.socialreport.com/
Simply Measured
Simply Measured is one of best social analytics and data-driven social marketing tools. This tool helps marketers improve results by measuring the full funnel so they can gain the insight needed to increase results for their business.
They provide insights such as Facebook content, competitor and fan page analysis, key Twitter analytics, Instagram engagement, content, and trends analysis and many others.
Official Website:
https://simplymeasured.com
Brand24
Brand24 gives an instant access to mentions about your brand across the web, from social networks to influential publishers.
It is a web-based dashboard that shows real-time insights and provides detailed statistics about your content and audience.
Official Website:
https://brand24.com/
Everypost
Everypost makes it easy to curate visual content from a variety of sources, customize and schedule posts, and take greater control over your social pages. Our all-in-one publishing solution is the simplest and most convenient way to share multimedia content across multiple social platforms like Facebook, Twitter, Google+, Linkedin, Pinterest, and Tumblr.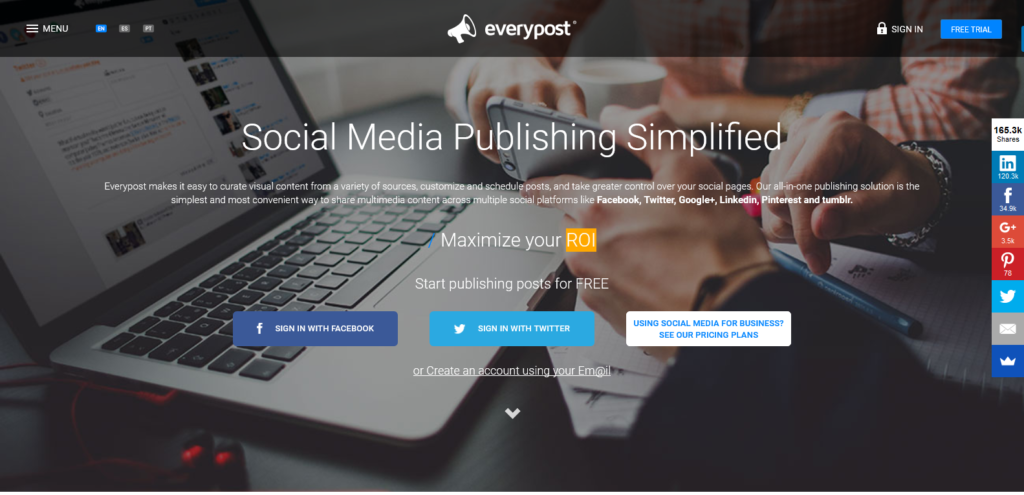 Official Website:
http://everypost.me/
Agora Plus
Agora Plus is one of the best simplified social media management tools with features to harness the social media content and engagement with the easiest and most affordable social media management tool for teams and agencies.
Official Website:
https://www.agorapulse.com
MeetEdgar
MeetEdgar recycles your posts, so you can reach a larger percentage of traffic from recycled content later.
Official Website:
https://meetedgar.com
Socedo
Socedo's bring social leads to every business in the world. I do this through software. Specifically, we've developed a demand generation system that empowers B2B marketers to discover, engage and qualify prospects through social media to increase revenue at scale.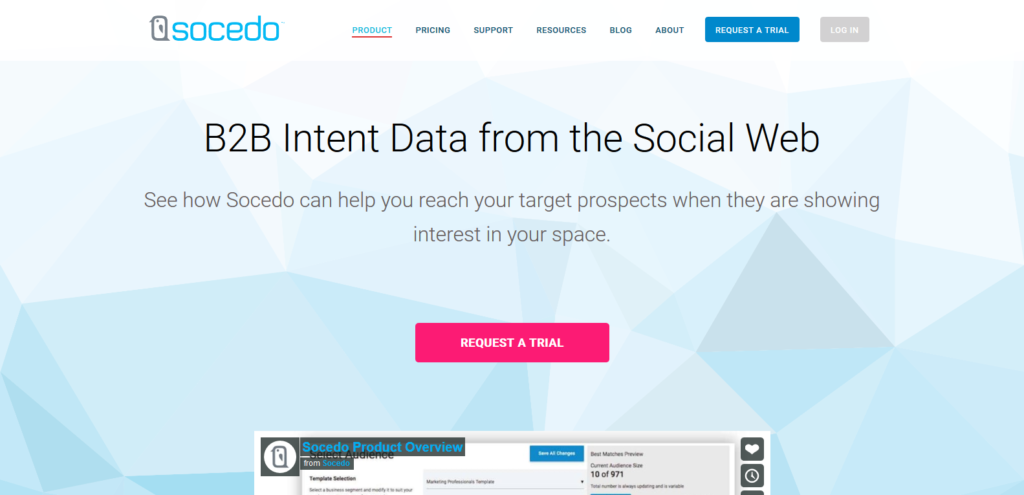 Official Website:
http://www.socedo.com/
Social Flow
SocialFlow is a software company that increases distribution of owned and earned content across social media platforms. Its algorithms analyze user behavior and then optimize each post based on real-time data.
Official Website:
http://www.socialflow.com/
Tagboard
Tagboard quickly transforms real-time content from the world's top social media channels into impactful displays for your live broadcast, venue screens, the web, and mobile platforms.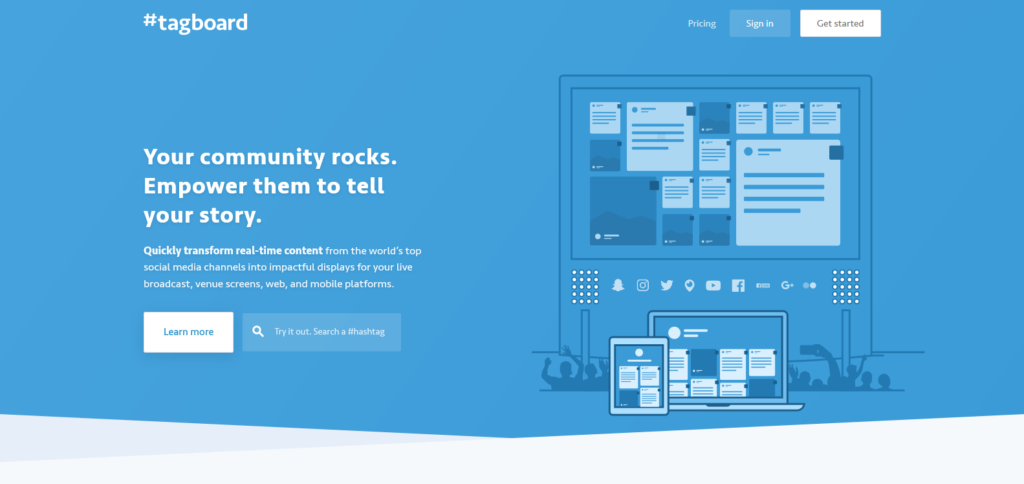 Official Website:
https://tagboard.com/
Qwaya
Qwaya is a technology company focused on building tools for social media marketing. They are specialists in Facebook marketing and have assembled a world class team with extensive experience. Qwaya is a sophisticated tool with powerful features that are easy to use, affordable and accessible to a wide range of advertisers and agencies worldwide.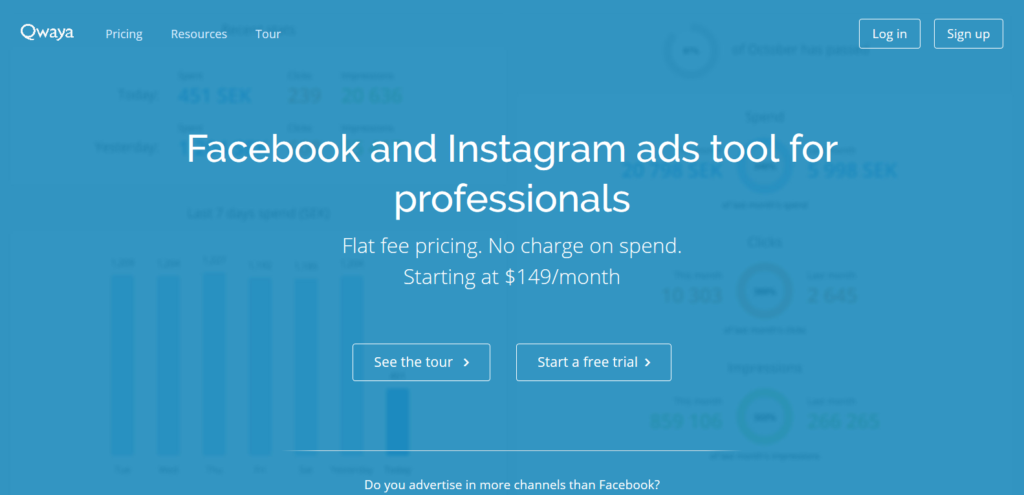 Official Website:
https://www.qwaya.com/
Grum
With the new Instagram algorithm change, consistently posting at the right time has become even more important. Grum makes it easier to upload, process photos, schedule, and add hashtags to the first comment from the desktop.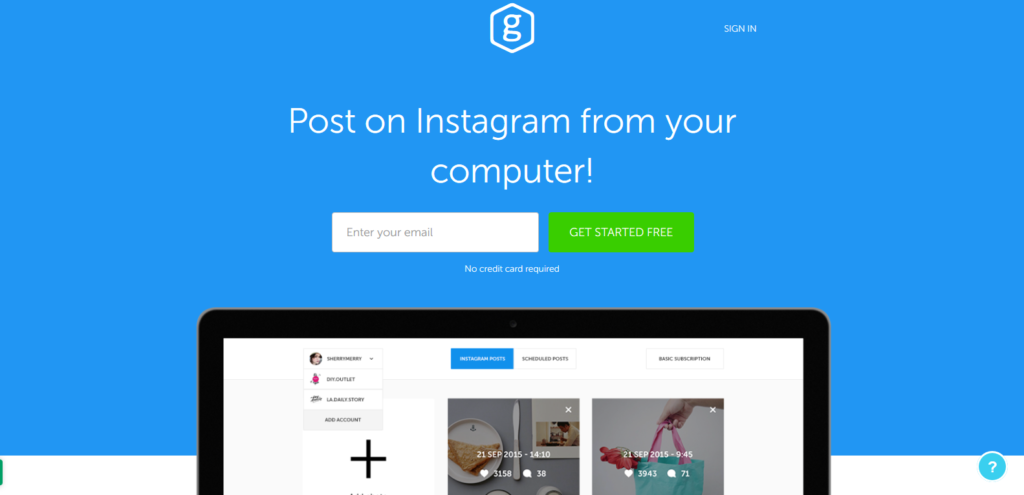 Official Website:
https://www.grum.co/
Linkedin Elevate
LinkedIn Elevate is a paid employee advocacy platform that makes it easy for employees to become social professionals. To learn more about how Elevate works, please fill out your information and we'll be in touch.
Official Website:
https://business.linkedin.com/elevate
Eclincher
Best social media management tool for professionals, businesses, brands, and agencies to Automatically publish blog posts to your social media accounts.
Official Website:
https://eclincher.com/
Followerwonk
Followerwonk helps to explore and grow your social graph.
It Dig deeper into Twitter analytics: Who are your followers? Where are they located? When do they tweet? Find and connect with new influencers in your niche. Use super-actionable visualizations to compare your social graph to others. Easily share your reports with the world.
Official Website:
https://moz.com/followerwonk/
Rival IQ
Powerful social media analytics software to boost performance, strengthen strategy, and save time. Insightful and easy to use, it includes automated, custom reporting.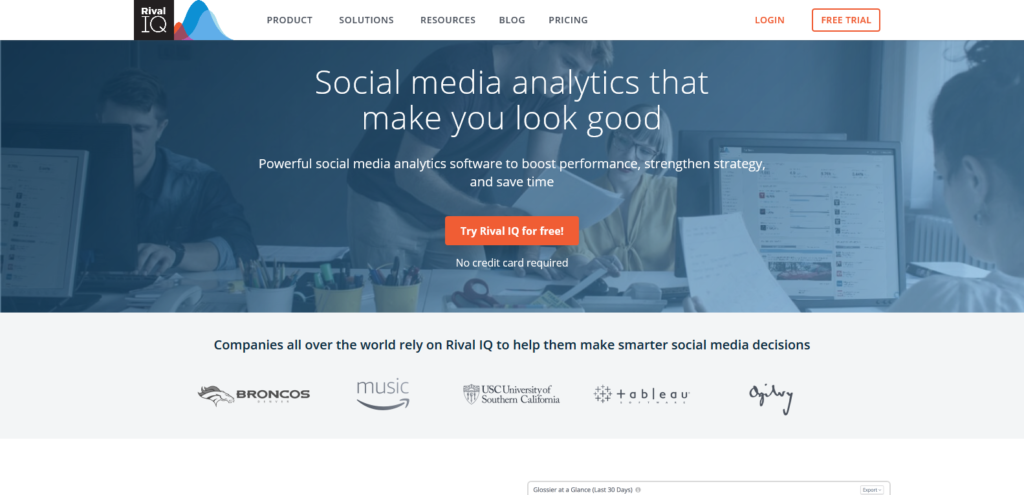 Official Website:
https://www.rivaliq.com/
Sendible
Sendible has most of the features you will find in other social media management tools: scheduling, automated sharing via RSS feed, analytics, team management, and keyword monitoring.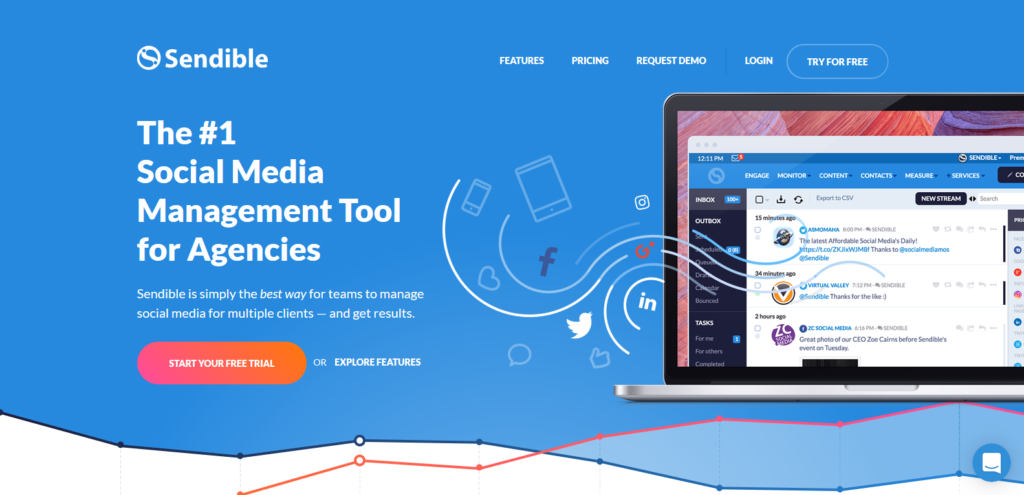 Official Website:
https://sendible.com/
Narrow
Narrow is that it lets me scale Twitter account intelligently also it is programmed to interact with hashtags, audiences of influencers, keywords and more, which allows me to stay focused on providing relevant content for my audience.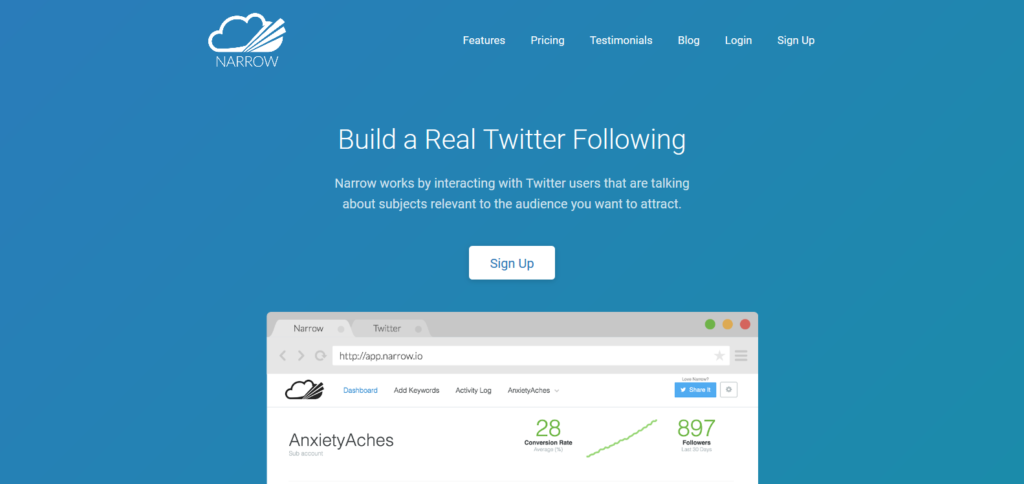 Official Website:
https://narrow.io/
Crowdfire
Crowdfire follows the most engaged followers of people in any industry (like Neil Patel, Jeff Bullas, etc.) and because those top influencers have a large following of readers many of them convert and start following yours. Crowdfire can use an automatic DM feature to A/B test some of my most popular articles, which drives traffic to the website and gets me leads.
Official Website:
https://www.crowdfireapp.com/
Visage
Visage is a tool that helps companies to design social media graphics that are perfectly optimized for each platform. You can easily manage your brand's style and approved graphic templates to ensure consistency across all of your designs, and the editable designs allow you to collaborate with your team to update and remix graphics, with restrictions set by role.
Official Website:
https://visage.co/
Audiense
Audiense is a social intelligence tool that allows you to discover new target audiences, and segment your own. Most importantly, it helps you to understand your audience by telling you how they tick. Then, Audisense helps you to optimize your audience engagement at scale with tracking and reports.
Official Website:
https://audiense.com/
Tweepi
Tweepi is a tool specifically for Twitter which helps you to get more followers. First, it finds relevant users who are interested in your topic. Then, it helps you to engage those users by @mentioning them in tweets, adding them to a list, or following them.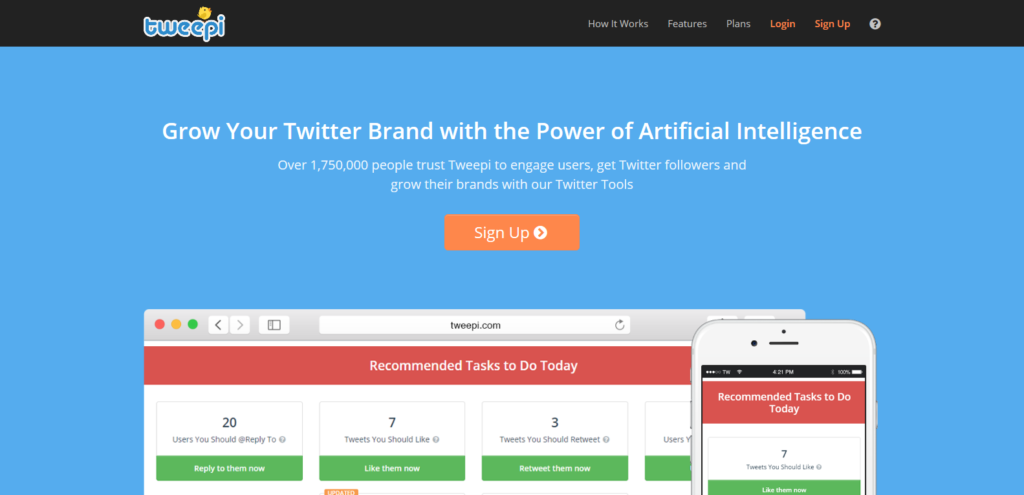 Official Website:
https://tweepi.com/
Bundle Post
The tool is paid but has a free 30–day trial period. Bundle Post is a content curation tool that aggregates and schedules social media content efficiently. Search, edit, and schedule with a browser plugin or social media dashboard, then add hashtags. Keep your audience engaged and get results.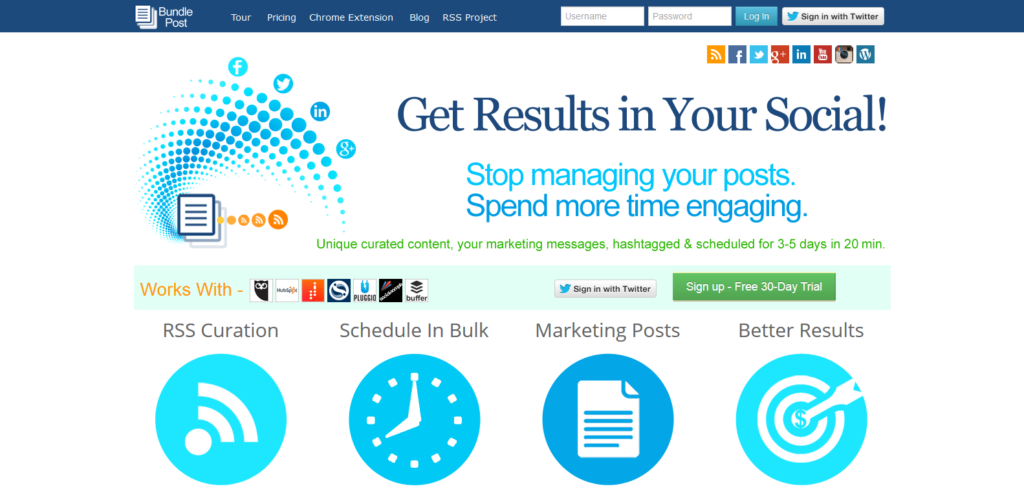 Official Website:
http://www.bundlepost.com/
Conclusion:
Above mention tools are bit different in terms of features and pricing. There are Pros and Cons within some tools but it all comes down to what your needs are.
Choosing the right social media management tools for your business requires a clear business objective and focus on which tools can improve what you are already doing on social media currently.